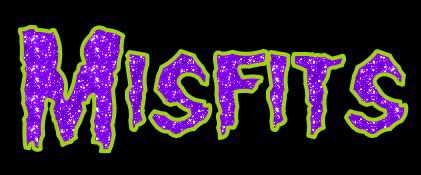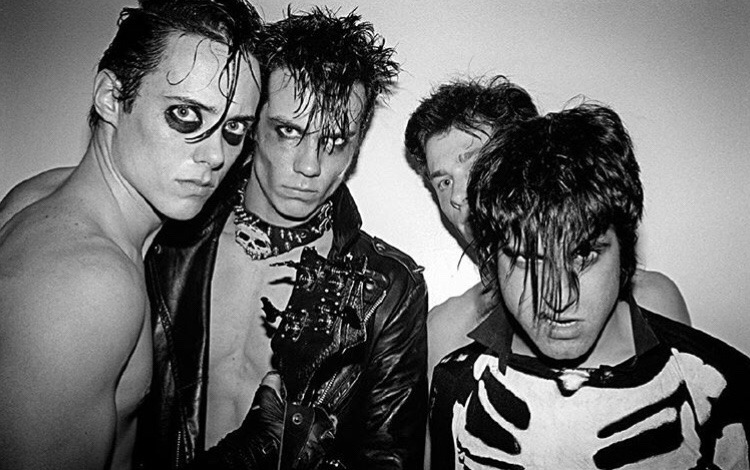 Photo by Joseph Szkodzinski L-R Jerry, Doyle, Arthur Googy (back), Danzig
welcome to my Misfits shrine!
Tired of endless
Danzig-posting
? Too bad.
The Misfits
have been one of my favorite bands since childhood, and it'd be
pretty rude of me
to not make them a shrine - yeah? Even though my mom will always say
"the Cramps were way better"
, I'd likely be a
very different person
had I not wanted to listen to stupid horror movie music.
Current Misfits
sounds like
Calabrese
to me (which I am...not a fan of) but I do respect the hell out of
Jerry Only
for keeping that shit going almost 40yrs after Glenn dipped, and will happily buy
really stupid merch
knowing that he benefits from it.
As always, this page is image-heavy and might take a minute to fully load.

Disclaimer:
I'm sticking to
Danzig-era
here - (sorry again, Jerry!) but after Michale Graves decided to
publicly align himself with neo-nazis
last summer I can't even hear his albums.
(Which is a shame, dude had a great voice.)
Elementary school me
treasured their copy of
American Psycho
(Hell, I still have the CD booklet poster hung up) but adult me is not going to encourage that.
Go sail the seven seas for his shit if you must.