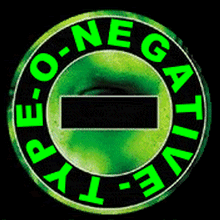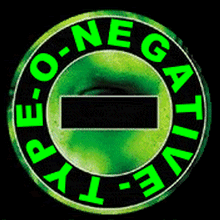 ---
Don't mistake lack of talent for genius
Welcome to my Type O Negative shrine. It's a work in progress, and currently has barely anything on it, but whatever
who cares
- it'll happen eventually. When I realized Neocities shrines were a
"thing"
I knew they needed one - Type O has been a band that I've
always
been....
fairly
fanatical about.
(To put it lightly)
Like, to the extent that I've been asked about them while being
interviewed
about...fairly professional &
completely unrelated
things before.
(Read an excerpt here)
navigation:
Shrines home
|
Peter Steele
|
Gallery
|
Albums
---
So funny (not really) story - I've got goth parents. Keyword goth,
not metalhead parents.
I started getting into metal on my own as a teenager - enter Type O, & their beloved combo of doom & gothic metal.
(Gothic metal is a gateway drug & I will die on that hill.)
I still remember being on a burn cruise with friends maybe around 15, and
laughing to myself
in the backseat while I tried to make sure I'd remember a line or two to Google when I got home.
Hooked.
Pack it up,
it's fucking over,
this is the only thing I'm going to listen to for the next decade or more.
And that's exactly what happened.
Hell, I credit Type O as forming most of my
other
metal tastes, even now.
(HMU if you've got a Type O adjacent band, I guess)
"Favorites" come & go,
Type O really doesn't
.
Even though
I try to mix it up every so often - I have
no clue
how I'm not tired of them.
(And I get burnt out on Misfits, for fucks sake!)
With that said, I really don't think I've met a
casual
Type O Negative fan. Is it the balance of
semi offensive humor
and riffs as
slow deep & hard
as you'd imagine?
Does everyone really just want to fuck Pete that badly?
Why the hell is their fan base this rabid, even a decade after they split?
I don't know. I really didn't think I could enjoy so many songs about wanting to straight up die, or about...
werewolf-esque period sex
but here we are.
If you apparently have been
living under a rock
for the past...
30 years
, or want Black Sabbath & Bauhaus to kiss on the mouth they might be something you're interested in.