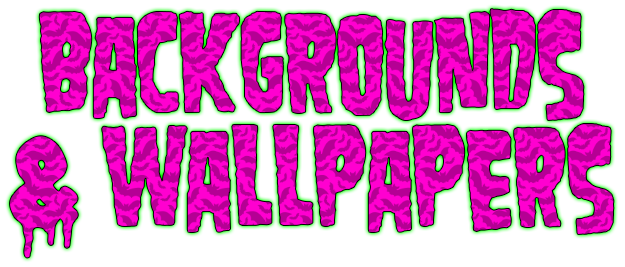 This page is image-heavy and might take a minute to load.
These backgrounds & wallpapers are free for you to use, but I'd appreciate linking back to me & leaving any watermarks intact.
Tiled backgrounds:

Here's a collection of tiled backgrounds I made to use on Myspace, Tumblr, Livejournal & similar sites circa 2008-2012 They're not great - but hey! I thought they were really cool at the time. Some were made in Appleworks, then I graduated to Photoshop CS3 around 2010. (And formed a life long addiction to the dropshadow button.)

Click on a thumbnail to download the full image. Please don't hotlink!
Desktop Wallpapers:

Nothing here yet, check back later.