navigation:
main shrine
|
back to Danzig (the person)
---
the man, the myth, the memes
As much as I love Danzig I think I love making fun of him even more -
and apparently I'm not alone in that
. This of course is made worse by the fact that he has always seemed
absolutely incapable of taking a joke
. Whenever I sign into my highschool Facebook there's an 85% chance one of my "On This Day" posts will be me sharing something from
Danzig Memes
10yrs+ ago. Shit rules. I think I was in 10th grade when
the kitty litter pictures
first popped up & clearly, it's all been downhill for my sense of humor since. The dumbest shit makes me laugh I swear. So -
here's my Danzig memestash
, with both stuff I've made &
stuff I've saved.
(Anything I've made if you click it'll take you to the original social media post - otherwise click = full size.)
Enjoy
Or don't, maybe you're Glenn Danzig and you hate fun. Either way.
---
This page is image-heavy and might take a minute to load.
---
danzig memes i've made
My
Instagram
is merely a vehicle for making fun of Danzig, I'll be honest.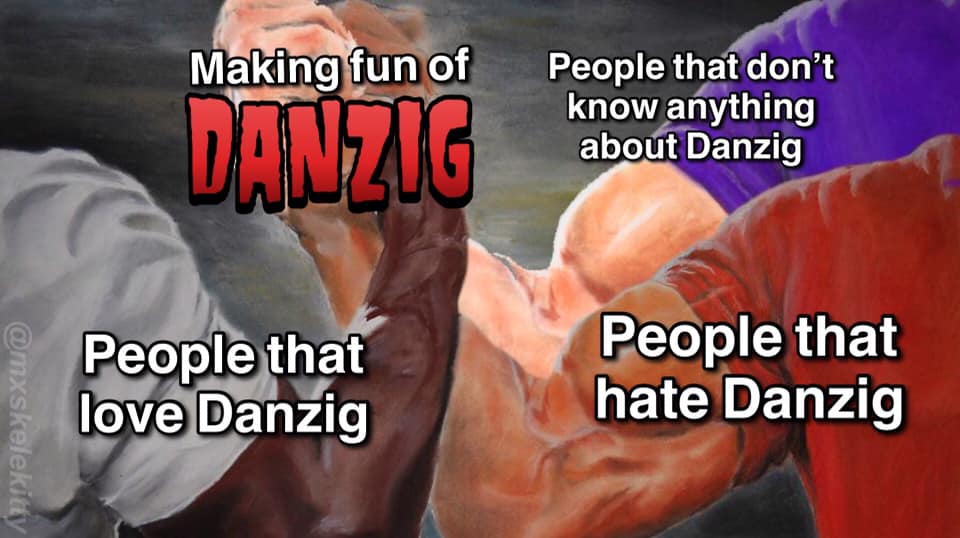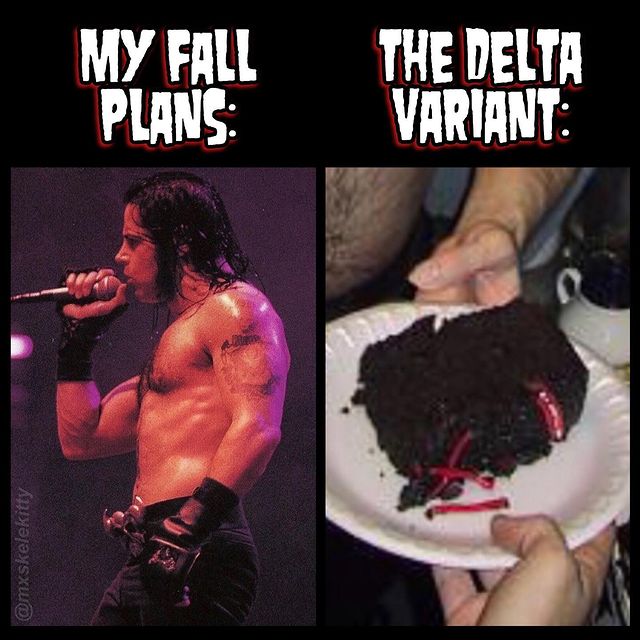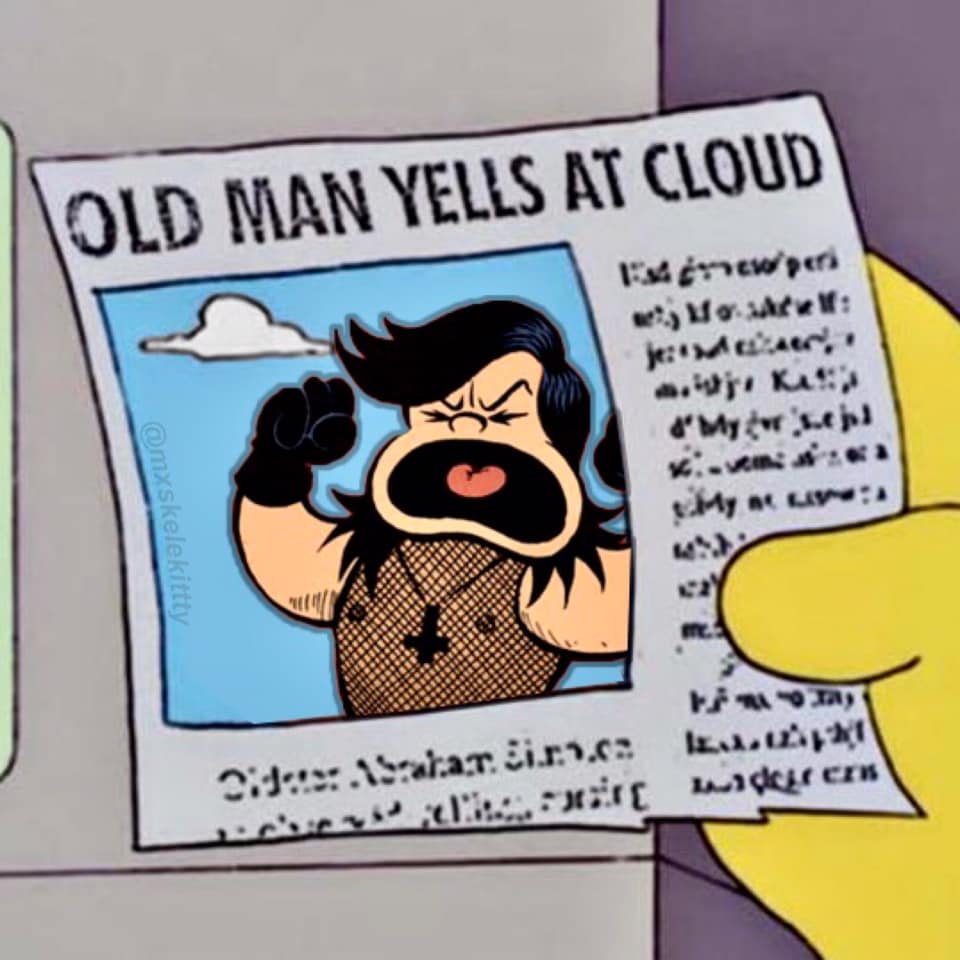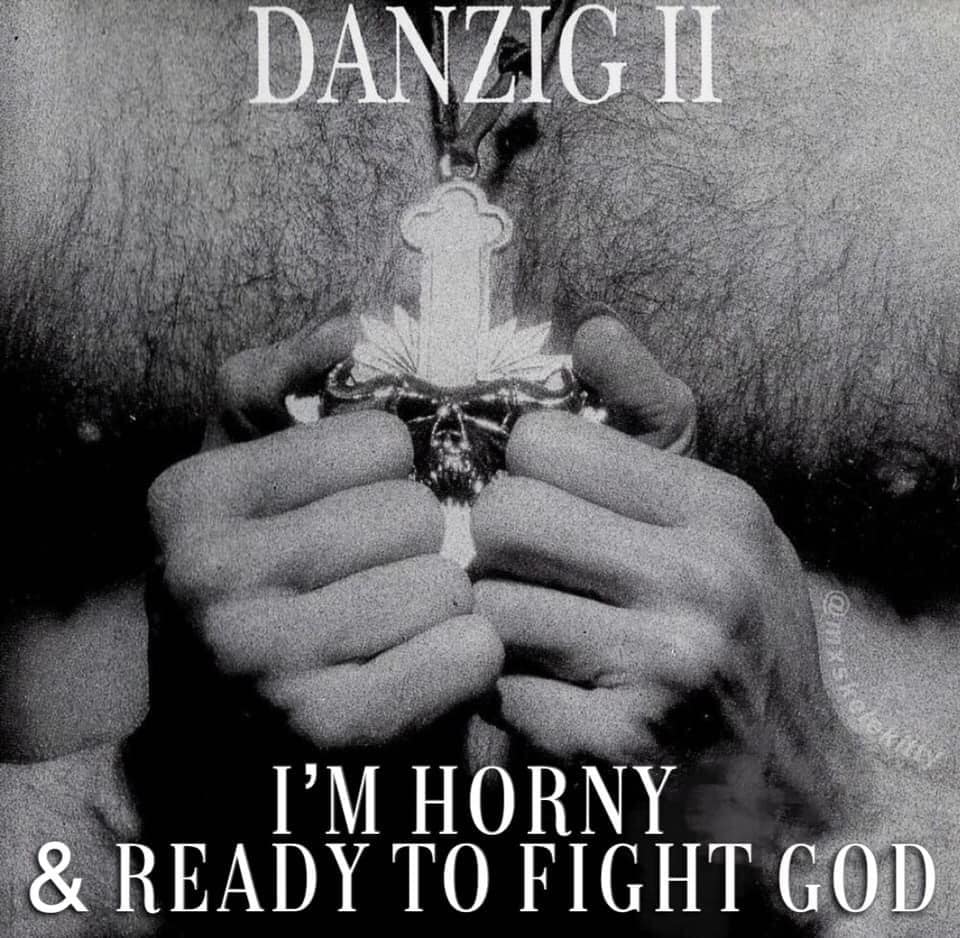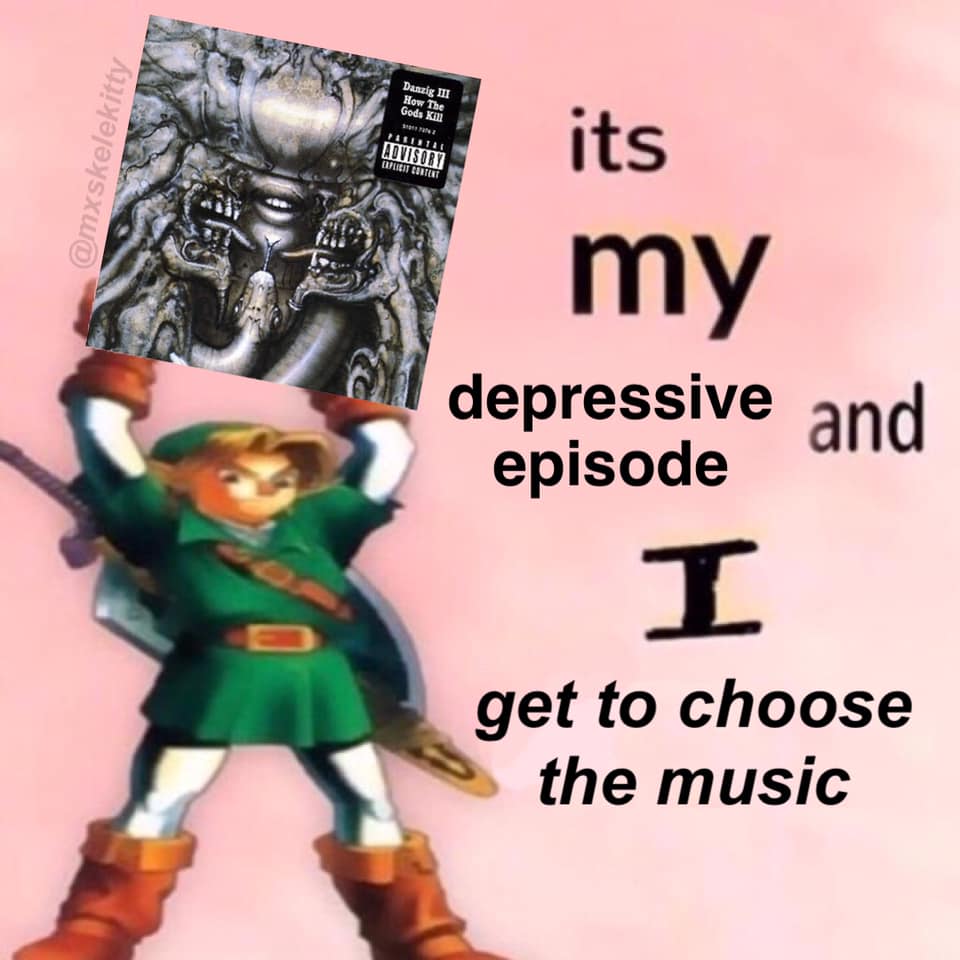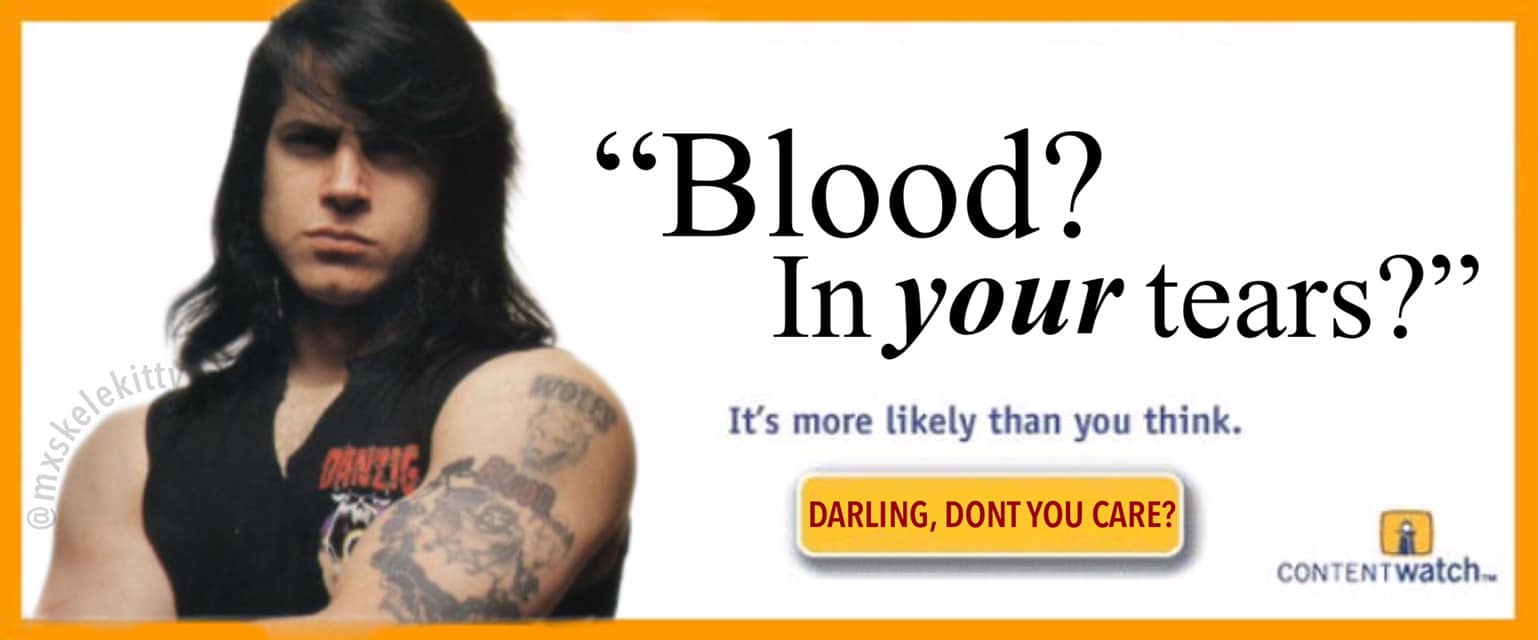 ---
fave memes from other pages
Some of these are classic, some of them are recent - but 138% of them still make me laugh when I've seen them multiple times.

---
my other danzig pages:
homepage
|
Danzig (the band)
|
Samhain